What's in It for You?
Success Is Just the Beginning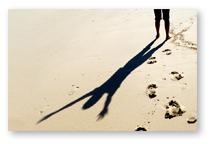 Most people would say you're a success. Yet you find yourself somehow dissatisfied—asking new questions, seeking deeper answers, and longing to make more meaningful choices. Just as the great beaches of the world are composed of the tiniest grains of sand, you know that true success—true greatness—means bringing together every facet of our personal, professional, and planetary potential. That's where I come in.
Your Future Is Our Future
Coaching for the Future has aligned generations of visionaries and visionaries-in-the-making with their purpose to create a greater future for themselves, their organizations, the world around them—and the entire Universe!
As new stars were formed, tiny condensations of matter accredited near them…
that would become the planets. And on these worlds, organic molecules formed
made of atoms that had been cooked inside the stars…
We are star stuff.
~ Carl Sagan
Cosmos
Successful leaders who impact global causes share a common trait: They have claimed their greatness. They know that the stuff of stars is within them (down to the tiniest atom) and that it connects them with this planet, all the people on it, and even the vast cosmos. Only by fully recognizing and acting on the knowledge that we already are stars can we change our future and the future of this planet.
Everything you do to increase your profits, purpose, and impact can usher the world into a new Age of Greatness.
Each of us can leverage change and optimize transitions
to manifest extraordinary results—for extraordinary tomorrows.
~ Karen Sands, MCC
Author, Speaker, and ICF Master Certified Coach
I offer a range of flexible plans and fees:
Show the World What You're Made Of
If you want to catalyze breakthroughs, gain deeper soul satisfaction, and have a more profound impact on the world while maximizing your wealth and free time, Coaching for the Future—in all its myriad forms—is where you belong. Everything I do is connected, with an approach that is holistic so that personal, professional, and planetary greatness are intertwined and dependent on one another.
I emphasize raising the Conscious Feminine in both women and men. I focus on the emergence of the nurturing, intuitive, instinctual core—and the rebalancing and reintegration of both the feminine and the masculine as we move toward wholeness. In other words, with Coaching for the Future, you can have it all—knowing (intuition, instinct, conscious transformation), knowledge (cutting-edge information and ideas), and know-how (the tools to apply knowing and knowledge to get results).
I work with you to achieve ALL of your goals—personal, professional, and planetary. Each coaching session is results-driven and tailored to your specific needs and vision, giving you the knowing, knowledge, and know-how to discover and act on the answers to your most important questions:
PERSONAL Greatness
Who am I

spiritually

?
How can I enhance my

quality of life

?
What is soul work &

conscious transformation

?
How can I access & trust my

instinct & intuition

?
What can I do to give

creativity

a greater role in my life?
How can I live my

best life

—starting now?
How can I

manage midlife

& make growing older hip?
What do I need to do to

make the future work for me

?
What do I need to do to

make the future work for those around me

?
PROFESSIONAL Greatness
How can I achieve greater

work-life balance

?
How can I

Create Money-Making Futures that Matter

?
What do I need to do to be a

more effective leader

?
Am I living up to my

full potential

&, if not, how can I?
Can I minimize stress while making

bold career moves

?
Are my

talents

being fully realized, actualized & utilized?
How do I jump-start my ability to

think creatively & be inspired

?
How can I

make the future work

for myself & those around me?
PLANETARY Greatness
How can I apply

visionary leadership

to serve more effectively?
Are my plans & processes for improvement

future focused

?
How do I find global applications for my

innovative concepts

?
How can I

bring my ideas forward

& ensure their acceptance?
How do I build effective teams &

motivate Greatness

in others?
Am I trading

profitability

for

sustainability

? How do I blend the two?
What's the best way to help others shift their thinking &

welcome change

?
Whatever your goals, you WILL realize them with Coaching for the Future . . .

Find out more about the many ways we can work together today:
Create a Constellation of Stars: Coaching for the Future Mentorship
Are you a coach or other visionary service professional looking to be truly great as you help others to shine? Then the Coaching for the Future Mentorship Program is for you:
Increase your confidence & your

credentials.

Advance your technique for

engaging audiences.

Become a more

trusted

coach, advisor, counselor or educator.
Break into

new markets

& expand your practice.
Make an impact & leave a

lasting legacy

.
Click below to learn more about my Coach, Advisor, and Consultant Programs